Big flowers
Bright colors
Bold growth
The original Grandaisy range consists of Argyranthemum (Chrysanthemum) with super-large flowers (6 cm), which are early blooming and have striking colours. These strong and healthy plants are suitable for almost every climate and can be used as a patio plant, in balcony boxes and as a bedding plant.
Grandaisy (Argyranthemum) conjures up that special summer feeling like no other plant can. Happy and care-free enjoyment of hot days and sultry evenings in the garden or on the patio and balcony. Grandaisy is an uncomplicated, unassuming and understated plant that will bring you summer every day and put a smile on every face. Perhaps that's why consumers love Grandaisy so much. In any case, it's why we want to share the Grandaisy experience with everyone.
Grandaisy is the new standard in large flowered daisies. A high value product, early flowering, ultimate branching, ….
yourself in a
fairytale-like
Tuscan landscape
with rolling golden hills full of vineyards, sunflowers, olive trees and tall cypress trees. In the distance, a picturesque orange village looms up and you think of a table, on the terrace of a small farmhouse in the middle of the vines and large terracotta pots full of large gold coloured daisies. The table is decorated with a red white checkered tablecloth with a cheese board of olive wood, wine glasses and a bottle of the clearest olive oil. You can taste the sweet Barolo wine in your mouth and you can smell the fresh and shiny lemons. You feel the peace and feel like you are completely in heaven. That's why we say "A Grandaisy® for your thoughts!"
Grandaisy® is a collection of fast growing, early flowering and large flowered (Argyranthemum (Argyranthemum x Ismelia) hybrids of various strong and bright colours. These strong, healthy plants are suitable for almost every climate and can be used as a patio plant, in balcony boxes and as a bedding plant. However you can fully appreciate Grandaisy® as a solitary plant in decorative pots. Grandaisy® is revolutionary and the new standard in large-flowered daisies. A top product which will give consumers real value for money. This will be the new patio plant per excellence!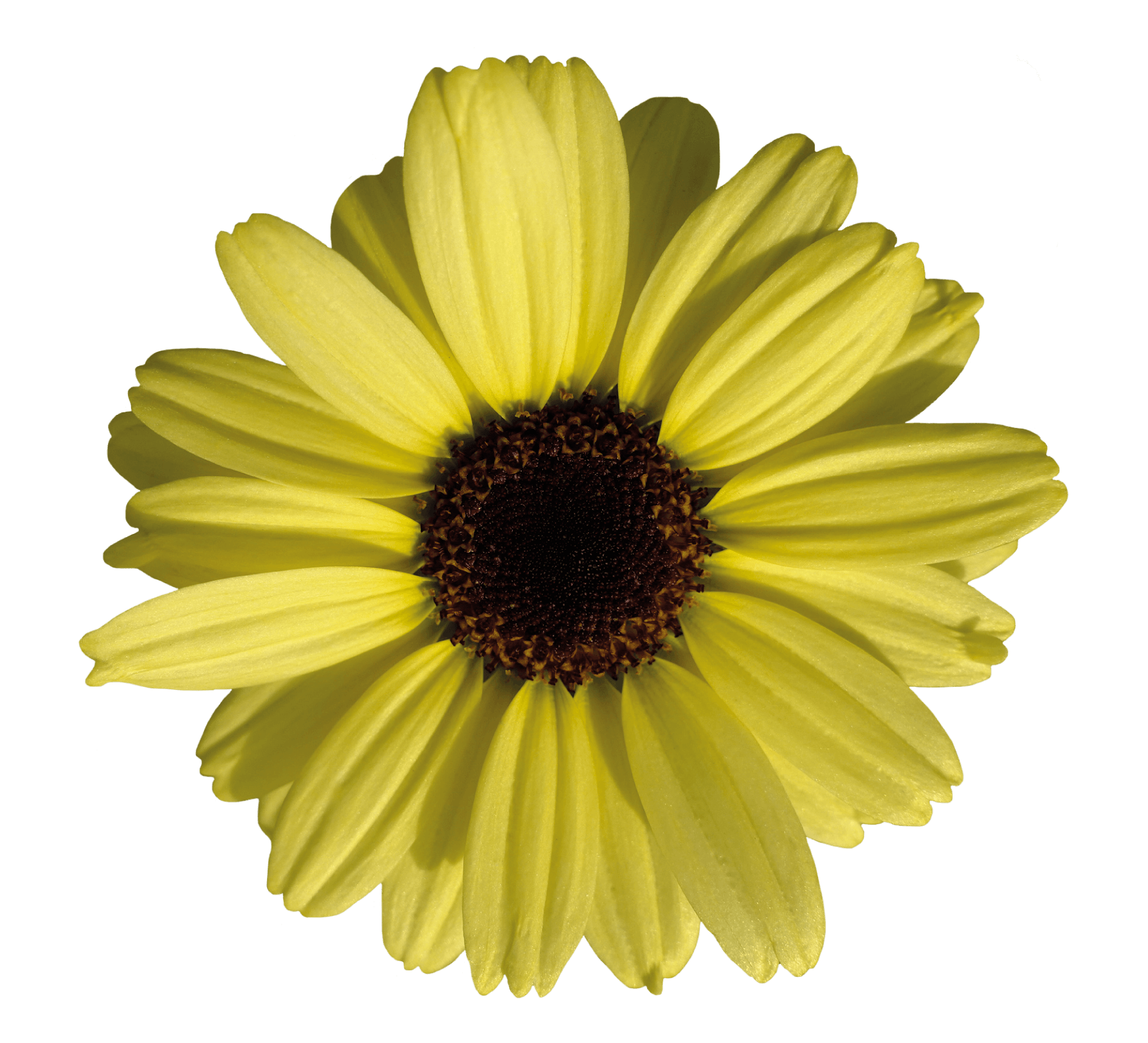 Grandaisy®
"Mum"
types
This year we come with a new kind of Grandaisy®, the 'Mum' type. They have the big flowers that made the reputation of the Grandaisy® collection, but it has a compacter habit, together with shorter flower stems and eye catching bright colours. When this Grandaisy® reaches its full flowering potential, it will immediately catch your eye with its full and homogene flower display. Looking like a sea of gold only punctuated by the dark brown rounds of its heart. This Grandaisy® is very compact, making it easy to grow and with a perfect round mounding shape.
MNP / Suntory from the Netherlands is the company behind this successful brand. At this "house of brands" in Leimuiderbrug is where the magic happens: powerful brands are created after extensive tests and accurate selections of the highest quality genetics of indoor & outdoor plants coming from Suntory Flowers Ltd. (breeder) in Japan. MNP / Suntory gives custody for production of our products to carefully selected growers (propagators) in Europe, which we call our licensees; meanwhile, innovative stories are written. For this reason, we are the plant pioneers! "Pioneers & trendsetters in breeding, selecting, marketing and licensing of innovative and superior quality (bedding) plants."

To experience what characterises our unique products, you cannot miss a single one of "the plant pioneers" brands, click on the logos to discover them!